Sergei Polunin wins Men of the Year Awards
11/09/2017
The ballet dancer Sergei Polunin became of the GQ Men of the Year Awards 2017 winners.
The award ceremony took place at Tate Modern Art Gallery in London.
The dancer was awarded Creative Maverick of the Year.
'Sergei Polunin is one of the most talented ballet dancers of his generation, the youngest principal dancer of the Royal Ballet in its history. The video 'Take Me To The Church' has been viewed more than 20 million times.
In addition, he is making a film career. Soon we will see him star in 'Murder on the Oriental Express', the magazine writes.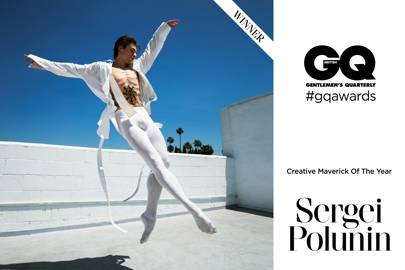 Фото: DOUG INGLISH

Editor's Choice
More video